Blue-20

U-Wing
Incom UT-60D
Colossal starfighter
Init +[pilot's -7]; Senses Perception +[pilot's]
---
Defense Ref 14 (flat-footed 12)1, Fort 26; +12 armor, Vehicular Combat
hp 120; DR 10; SR 25; Threshold 76
1 Add pilot's character level if higher than 12 instead of armor bonus.
---
Speed fly 12 squares (max. velocity 850 km/h), fly 4 (starship scale)
Ranged laser cannons +[pilots BAB + 2] (see below) and
door-mounted blaster cannon +[pilots BAB + 2] (see below)
Fighting Space 4x4 or 1 square (starship scale); Cover total
Base Atk +[pilot's]; Grap +[Base Atk + 36]
Atk Options autofire (blaster cannon, twin laser cannons)
---
Abilities Str 42, Dex 16, Con -, Int 14
Skills Initiative [crew skill -7]2, Mechanics [crew skill], Perception [crew skill], Pilot [crew skill -7], Use Computer [crew skill]
2 May use Pilot skill instead of Initiative skill if trained
---
Crew 4 (skilled); Passengers 20
Cargo 20 tons; Consumables 2 months; Carried Craft none
Hyperdrive x1 (backup x10), navicomputer
Availability Military; not available for sale (likely value at 240,000)
Laser cannons (pilot)
Atk +[pilots BAB + 2] (+[pilots BAB - 3] autofire), Dmg 6d10x2

---

Door-mounted blaster cannon (gunner) x2
Atk +[gunners heavy weapons AB] (+ [gunners heavy weapons AB - 5] autofire), Dmg 3d12, S; Energy; 50/100/250/500
Stanadard Cargo Glow rod x6, breath mask x6, medical kit x2, field kit, synthetic rope (45 m) x4, mesh tape x2, tool kit, power generator, power recharger x4.
---
This U-Wing is assigned to K'Lara and Fayr Lance on their mission to stop the assassination of Bail Organa.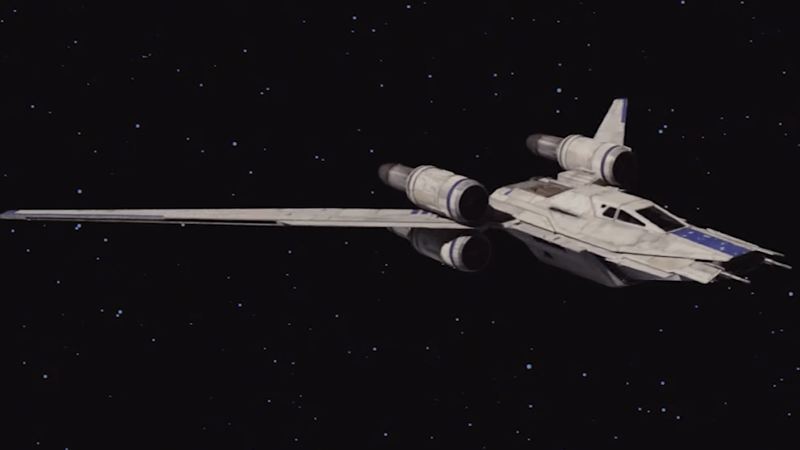 page revision: 10, last edited: 24 Dec 2018 06:02